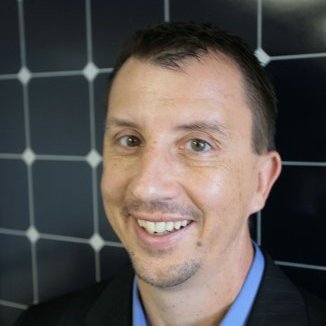 Achieving a BHAG (Big Hairy Audacious Goal)
It's been 15 years in the making. A goal set. Line drawn in the sand. Off we would go. Little did Alisa (my wife) and I realize when we romanticized about this on our 4th date how much effort, planning, and consternation was in front of us.
Our family has embarked on a 5 month journey to Travel the World. Alisa (wife of 13 years & veterinarian), Maya (11 year old girl), Shae (7 year old girl), and myself (ALF class of XXIX, 50 years old and serial entrepreneur).
First, the basics so you have an idea of how this started. This blog comes about 1 month into the journey.  1) Our trip is entirely designed by us. No travel agents. No help- even with a close personal friend who owns a travel company. 2) The core of the trip is about immersing ourselves in local culture. 3) Slow Roll— My wife and I like to travel fast. I have often bragged about going to 21 cities in 42 days while in Europe. We just like to travel taking in as much as we can as fast as we can- but we wanted to do it differently. So against our natural rhythm, we are trying to slow down- it's a theme I suspect that will come up often. 4) We decided on 1 month in each of 5 countries—Thailand, China, Morocco, Croatia, Ecuador—in that order. Finishing with a week in Bonaire (the Caribbean) where we will be meeting 3 other families (with whom we travel with every summer) and getting Maya and her friends certified to scuba dive.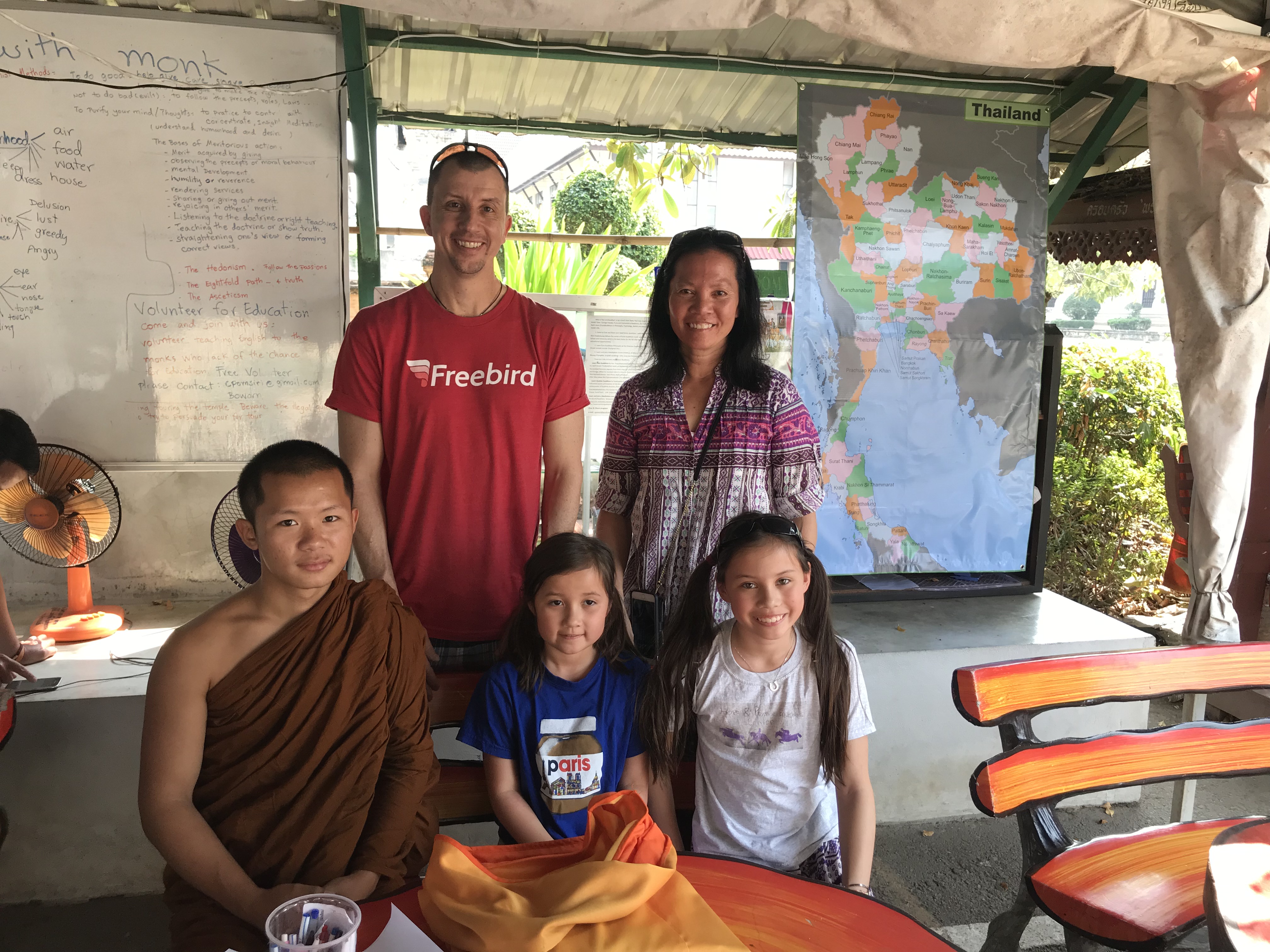 Why?—Well to most in ALF we probably don't need to ask that question- we all love to travel. But thinking about the differences between a relaxing 10 day vacation versus a 5 month unplanned trip with young children is actually quite a different endeavor. Over the years, Alisa and I had talked about places we wanted to visit. We finally realized this adventure was about culture and seeing the world through our kids' eyes. We are both pretty well traveled. Our kids are not. It's impossible to study a culture in 10 days and fully appreciate it and it's nuances. The theory was it simply takes time to watch, listen and understand – and when the goal is culture and helping our children understand, an extended vacation seemed like the most impactful way.
Logistics – a few years ago when we realized we were getting closer to departing, we started casually answering some of the big questions; When to leave? How long? What to do with the house? Where do we come up with the Money? Schooling? The Bills? Our Jobs?
The Time Window- This one came pretty quickly and easily. We did not want to be in a third world country dealing with poopy diapers. We also wanted to make sure our youngest would remember some of the trip. For our oldest, we did not want her to fall in love with a Moroccan Rico Suave and blame her dad the rest of her life for tearing her away from her one chance at love. Not to mention, teaching our children long division is a hell of a lot easier than Trigonometry. So kids had to be between 5 and 13, which gave us a 4 year window.
The House- One of the benefits of living in the Bay Area and it's crazy housing prices, is you can rent your house for crazy amounts of money (at least in the eyes of a kid from rural Ohio- me). We've lived in our house for almost 14 years- which means our mortgage is low (in comparison to today).Who could have predicted 15 years ago, that the rental of our home could come close to paying for our whole trip. Turns out we can rent our house for more than 3x our mortgage. Thanks to AirBnB, Money issue basically solved.
The Logistics of the Bills became easy with technology. Again unpredictable 15 years ago, when the travel seed was planted, who could have predicted the technologically advanced world we live in today. Unfortunately, all bills are not payable the same way, but almost all of them have some ability to either pay directly online or set up auto-pay.
Work/Jobs. This turned out to be the most challenging. The benefit of owning your own company and having flexibility is obvious, but it is far outweighed by the responsibility of making sure said business is still standing upon return. I started my search for a CEO replacement almost 4 years ago. Every time I thought I had a good candidate, something happened. I was starting to get worried that perhaps my time window was slipping away, when a friend introduced me to the perfect experienced CEO candidate that just happened to be in between gigs. The relief of not only finding a qualified candidate, but someone who was part of my friend network, was the biggest weight of all off my shoulders.
So what really seemed like a simple enjoyable endeavor, really turned into a decade's long mono-focused drum beat. Here's to a cocktail of Naiveté and children creating some warm fuzzies and wonder about the universe. Next Post- "World Schooling".