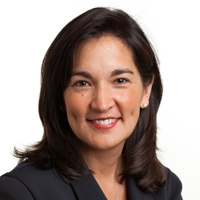 Karen King
Chair
Managing Director and Chief Legal Officer Silver Lake
Committees: Executive / Chair, Funds Development, Network Development /Chair
Karen King is Managing Director and Chief Legal Officer of Silver Lake, the global leader in technology investing with about $39 billion in combined assets under management and committed capital. Karen is involved in all aspects of Silver Lake's business from fundraising to deal execution to portfolio management and liquidity, as well as risk management. Prior to joining Silver Lake, Ms. King worked at the law firm of Simpson Thacher & Bartlett LLP in its Palo Alto, New York, and London offices. During her time there she worked on capital markets transactions, such as initial public offerings and high yield debt financings, as well as mergers and acquisitions, including representing several private equity firms. Ms. King holds an A.B. from Duke University and a J.D. from Harvard Law School. Karen previously served on the board of Serena Software and currently serves on the boards of a number of non-profit institutions.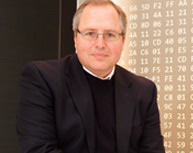 John C. Hollar
Vice Chair
President and CEO, The Vypoint Group
Committees: Executive, Nominating and Governance Chair
John Hollar founded Vypoint in 2005 in London. He is in his third decade as an award-winning television and digital producer, institution-building CEO and leader of creative teams in the United States and Europe. In his career as an executive producer, John has managed the creation of hundreds of hours of television for PBS, the BBC, France 5, China Central Television and Channel 4. His creative teams have been won awards throughout the world, including a BAFTA and the Milia d'Or. He has structured more than 40 co-production relationships worldwide with Discovery, BBC 4, PBS, Channel 4, Shine, Paladin Invision, David Grubin Productions, Millimages, CCTV, CTV Media and ZDF. He has been a senior executive of PBS, where he co-founded PBS.org in 1995, and Pearson plc, the international media company. He served as President and Chief Executive Officer of the Computer History Museum in Silicon Valley from 2008 to 2017, leading the transformation of the museum into a major international institution and an innovative media producer. He is a voting member of the British Academy of Film and Television Arts, a Fellow of the Royal Television Society, a Senior Fellow and board member of the American Leadership Forum-Silicon Valley and a member of the IMPACT Advisory Board of DocuSign, Inc., in San Francisco. He is an active investor in technology and digital media companies. John grew up in Pampa, Texas, obtained BFA and BA degrees in Journalism and Political Science from Southern Methodist University, and a JD from Harvard Law School.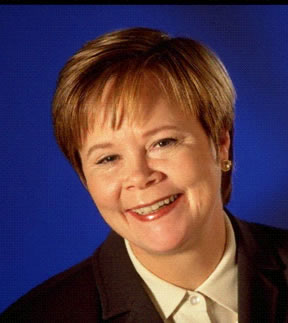 Dotty Hayes
Treasurer
Retired Vice President, Internal Audit, Intuit
Committees: Executive, Finance Committee/Chair,  Network Engagement

Dotty Hayes recently retired as Vice President, Internal Audit, with Intuit, where she also served as the Vice President of Finance Operations and Corporate Controller. Previously, she was Vice President and Controller of Agilent Technologies, following a decade at Hewlett-Packard Co. in financial management positions including Director of Internal Audit and Transition General Manager, where she was responsible for overseeing the separation of Agilent from HP. She also spent three years as Vice President and Controller of Apollo Computer Inc., prior to HP's acquisition of Apollo in 1989.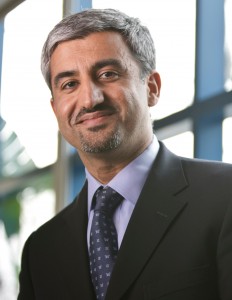 Muhammed Chaudhry
General Partner, DJM Capital Partners
Committees: Audit
Muhammed Chaudhry joined DJM Capital Partners in January 2019. Previously he served as President and CEO of the Silicon Valley Education Foundation (SVEF). Under his stewardship, SVEF became the leading education not-for-profit resource preparing students for college and careers in Silicon Valley.
Muhammed is a Board Member of the Californians Dedicated to Education Foundation and on the National Science Foundation's Advisory Committee. He is on the Advisory Board of Silicon Valley Reads and California Consortium of Education Foundation. His personal interests include golf, long distance running, and volunteering with various philanthropic causes. Prior to SVEF, Muhammed held management positions in brand marketing with The Clorox Company and Dazzle Multimedia.
Muhammed holds a Bachelor of Science degree in Business Administration from San Jose State University and is a graduate of the Stanford Executive Leadership Program. He resides in San Jose with his wife, Rabia and their twins.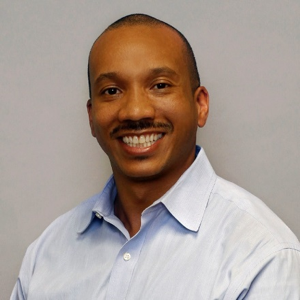 Jonathan Hicks
Counsel, Employment Law, Netflix
Committees: Funds Development
Jon is employment law counsel for Netflix primarily focused on domestic advice and counsel and litigation.
Prior to joining Netflix, Jon was senior corporate counsel at Cadence Design Systems, Inc., a leading electronic design automation software and engineering company. Jon provided employment advice and counsel and managed litigation.
Before Cadence, Jon practiced at Hoge, Fenton, Jones & Appel, Inc. in their employment law group.  He focused on counseling mid-size and large Silicon Valley companies on employment matters, including trade-secret protection, employee discipline, investigations, employee handbooks and policies, employee agreements, tax matters and advocacy, employment class-actions and general litigation.  Jon litigated cases in state and federal courts; as well as before various governmental agencies.
Jon graduated with honors from University of California, Berkeley with a B.A. in political science; and the University of Southern California, Gould School of Law.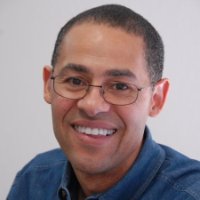 Luther Jackson
Economic Stimulus Manager, NOVA Workforce Investment Board
Committees: Executive, Network Engagement /Co-Chair
Social entrepreneur, social connector, leader, facilitator, innovation and transformation catalyst, communicator, problem solver.
Workforce development manager with significant cutting-edge experience through the NOVA Workforce Board and the labor movement in creating solutions to help workers and employers understand and navigate a fluid economy driven by rampant technological advances and globalization.
Current work includes:
• Directing workforce research on tech and other key Silicon Valley clusters
• Seeking development opportunities through partnerships
• Building community workforce coalitions
• Developing outreach strategies through traditional and social media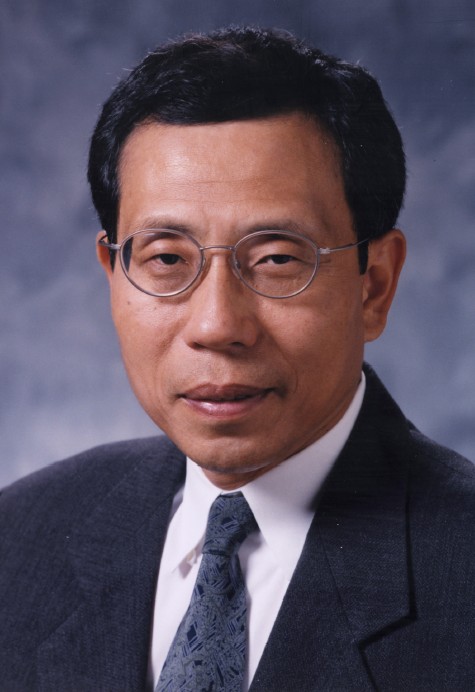 C.S. Park
Director, Seagate
C.S. Park, former Chairman and CEO of Maxtor Corporation, is currently serving as the lead independent director of Seagate Technology, a global leader in data storage solutions, and a member of Global Board of DLA Piper, a global law firm. Previously, Park was Chairman and CEO of SK Hynix, a leading semiconductor memory manufacturer based in Korea, and Managing Director of H&Q Asia Pacific, a private equity firm.
Park is currently serving for a few non-profit organizations, including American Leadership Forum-Silicon Valley (Board Member), Markkula Center for Applied Ethics at Santa Clara University (Advisory Board Member), and ALearn (Board of Advisors).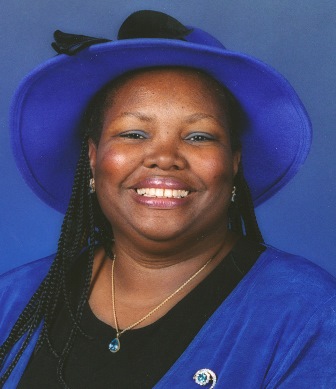 Rolanda Pierre Dixon
Retired Assistant District Attorney, County of Santa Clara
ALF National Representative
Rolanda Pierre Dixon is the retired Assistant District Attorney for Santa Clara County. She also served as the county's expert on domestic violence and as Human Trafficking liaison for the District Attorney's office.
Ms. Pierre Dixon is a graduate of San Jose State University with a BA degree in Political Science. She received her JD from the University of Santa Clara in 1980. She has handled all types of criminal prosecutions; including drunk driving, assault and battery, child abuse, robbery, juvenile, narcotics and domestic violence.
She established the first domestic violence unit in Santa Clara County in 1991 and was the supervisor of the unit until January 2006 when she was promoted to Assistant District Attorney. She also supervised the Family Violence Unit which includes domestic violence, child abuse, physical elder abuse and child abduction. In this capacity the unit members prosecuted over 5,000 domestic violence cases per year and were considered to be one of the premiere units in California.
She also supervised the Dependency Unit, Burglary Assault Unit and Narcotics Team, as well as the Narcotics, Burglary/Assault, Victim Restitution, Victim Witness and Dependency Units. She chaired the Domestic Violence Death Review Team beginning with its inception in 1994.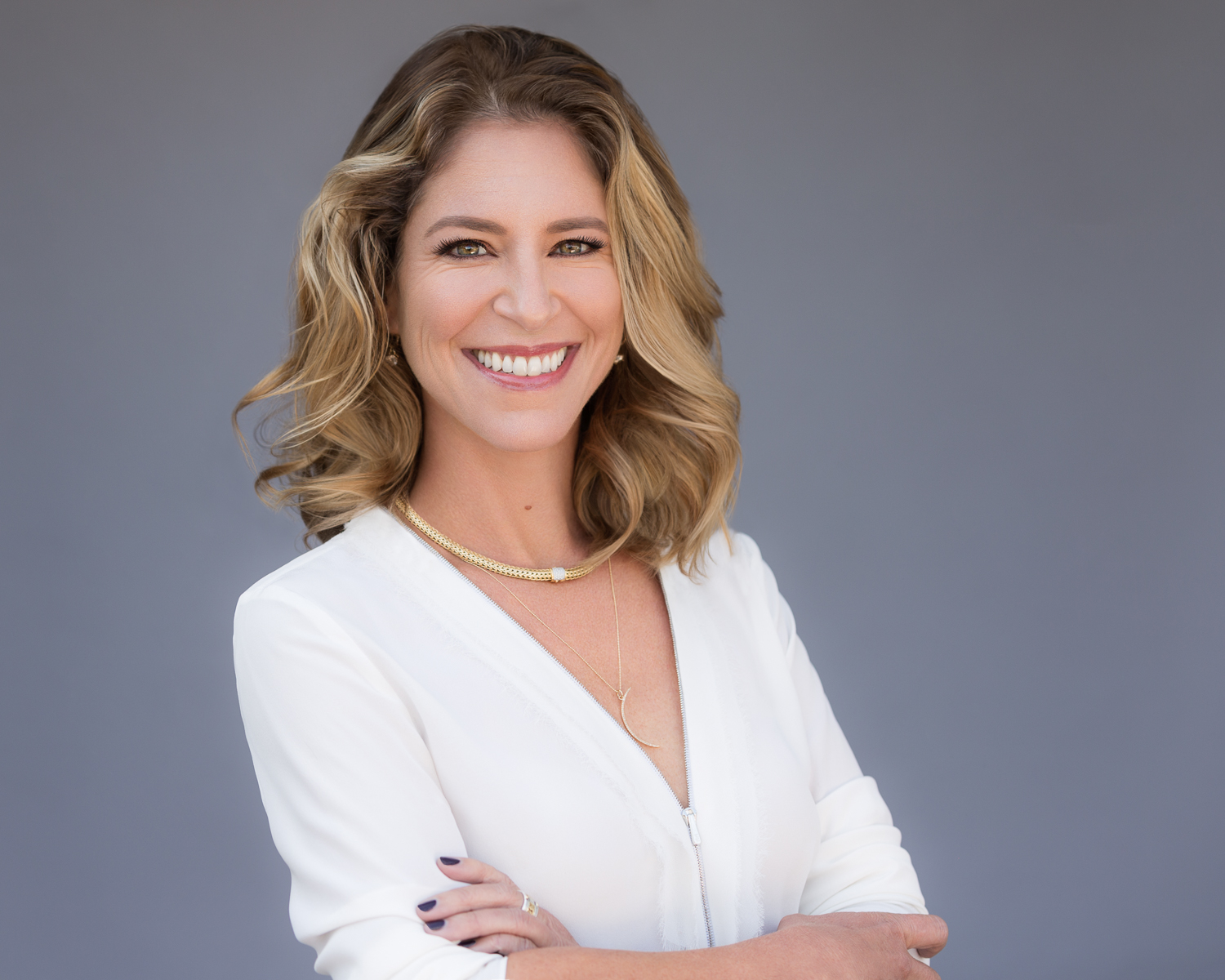 Heather Rangel
US Technology Sector Leader, Deloitte Tax
Heather Rangel is the US Technology Sector Leader for Deloitte Tax. She focuses on connecting and inspiring Deloitte's clients and professionals towards impact in innovation and growth. Heather is passionate about technology's disruptive effects on business models and supporting operations. She focuses much of her time exploring these edges.
Heather leads the global Deloitte account for a Fortune 500 technology company, where she drives strategic relationship management, addresses complex business challenges and nurtures positively disruptive ideas.
Heather is on the Board of Directors of a non-profit, Cancer Commons, an organization dedicated to uniting patients, oncologists, and scientists in creating a rapid learning platform for the delivery of precision personalized cancer care.
Heather is a frequent public speaker around topics related to women in leadership and digital disruption. She is a strong supporter of the arts, especially documentary filmmakers addressing the most important social and economic issues of our time. She participated in ALF Class XXXIII.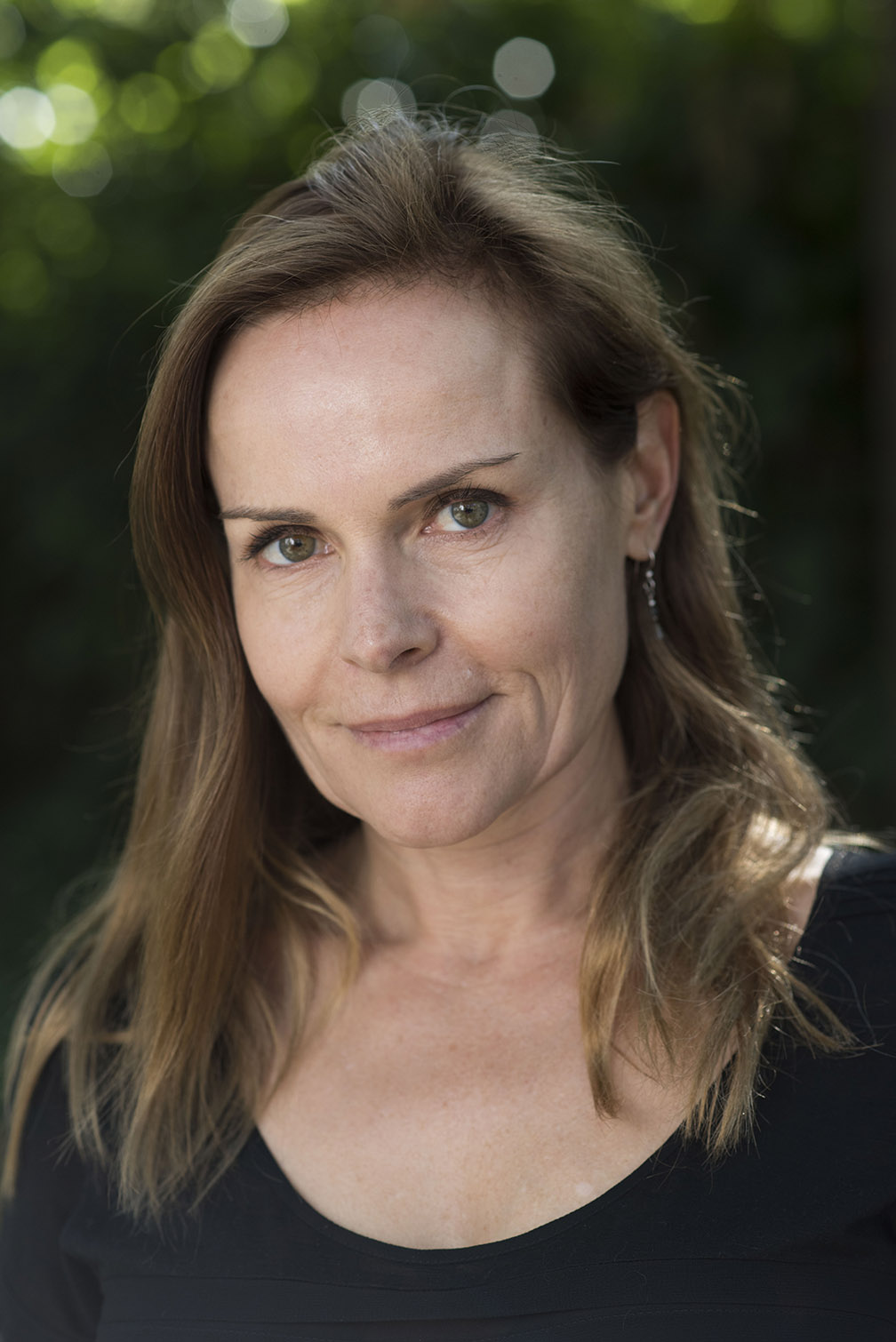 Marion Rittler
Head of Worldwide Sales Readiness & Enablement, Adobe
Committees: Network Development 
Marion has over 20 years' experience in the high tech business sector. Currently, she serves as Head of Worldwide Sales Readiness & Enablement at Adobe. She focuses on leveraging technology and best practices to create an environment of learning in the sales organization and her teams. Previously she served as Global Vice President at SAP and led the Sales Enablement teams for the Platform Business and the Channel. Prior to SAP, Marion worked at Palm, a Mobile Device Innovator, as a leader in Business Development and Corporate Partnerships. Before Palm, she was an Investment Banker at Broadview focused on M&A in the Supply Chain Sector. Marion has a strong interest in the transformative power of continuous learning for both children and adults. She is actively involved in Boys and Girls Club's College Bound program and is an ALF Senior Fellow, Class of XXXI. Marion graduated with honors from UC Berkeley with a degree in Economics. She holds an MBA from INSEAD.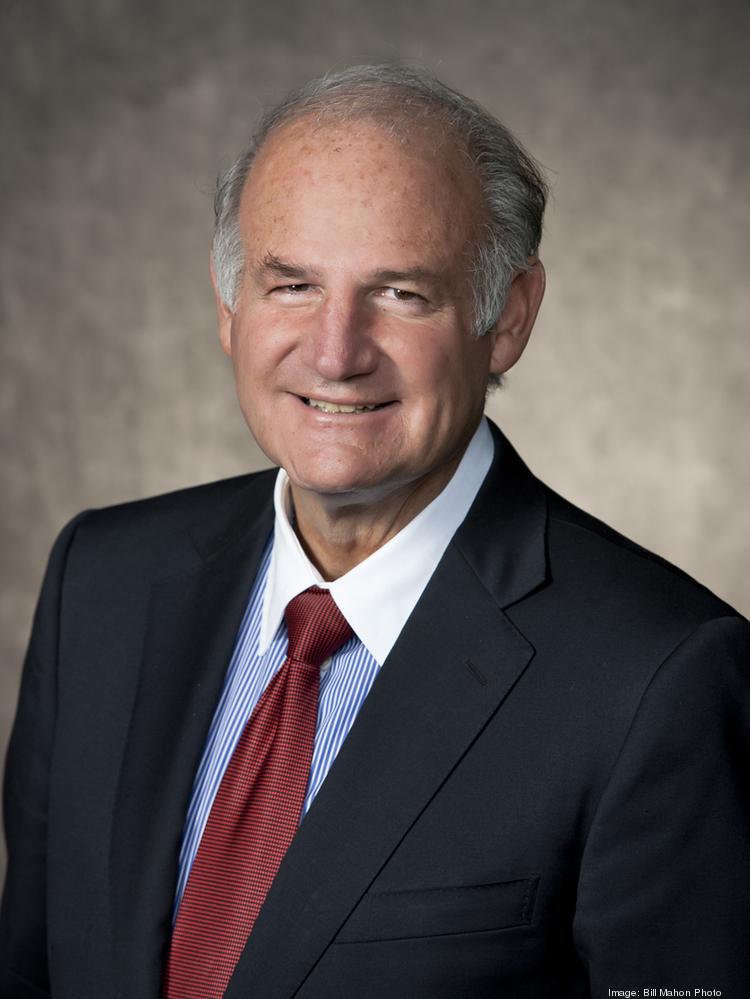 Richard Slavin
CEO Emeritus, Palo Alto Medical Foundation
Dr. Slavin, a thoracic and vascular surgeon, is an experienced healthcare executive who is the CEO Emeritus of the Palo Alto Medical Foundation. He has had over 35 years of leadership in multi-specialty group medical practice guiding his group's successful evolution with a focus on patient service and quality improvement. Dr. Slavin has also had a productive surgical career including responsibilities as the Chief of Surgery at El Camino Hospital and for many years on the clinical faculty at Stanford Medical School.
Raised in San Francisco, Dr. Slavin attended the University of California at Berkeley, graduated Washington University Medical School, and received his surgical training at Stanford University Medical Center. He currently serves on the Advisory Boards of the Markkula Center for Applied Ethics at Santa Clara University, the Palo Alto Medical Foundation, and the Carol Emmett Foundation for Women Executives in Healthcare. Dr. Slavin participated in ALF Class XIX.
Lisa Sobrato Sonsini
Board President of the Sobrato Foundation
Committees: Executive, Funds Development Chair
Lisa Sobrato Sonsini established the Sobrato Family Foundation in 1996 as a vehicle for multiple generations of the Sobrato family to unify their philanthropic giving for maximum impact. The Sobrato Family Foundation strives to make Silicon Valley a place of opportunity for all of its residents by promoting access to high-quality education, career pathways and essential human services. Under her leadership as Board President, SFF has grown tenfold in both assets and annual giving.
For over 25 years, Lisa has been a strong advocate for the rights of disadvantaged youth in both the educational and foster care systems. She also works passionately as a catalyst for civic engagement among many of the rising leaders in Silicon Valley. Lisa currently serves on the Boards of Directors for KQED, KIPP Bay Area Schools, Silicon Schools, Silicon Valley Children's Fund and American Leadership Forum Silicon Valley. She has previously served as Board President for the San Jose Children's Discovery Museum, Child Advocates, The Good Tidings Foundation and Today's Youth Matter.
Honors include the John W. Gardner Leadership Award from ALF Silicon Valley, Humanitarian of the Year from Hidden Villa, and San Mateo County Women's Hall of Fame Inductee. Lisa received a J.D. from Boalt Hall School of Law at UC Berkeley and a BA in Communication Studies from UCLA. She resides in Menlo Park with her husband Matt and their three children.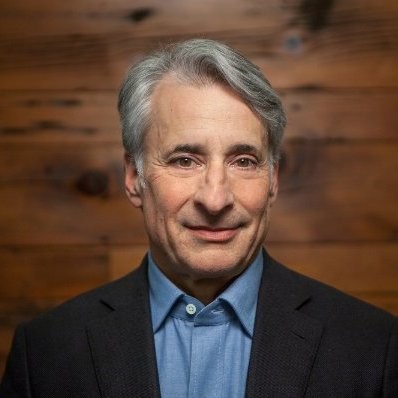 David Yarnold
President & CEO, National Audubon Society
David Yarnold is the CEO of the National Audubon Society, which focuses on protecting birds and their natural habitats through science, advocacy, education, and conservation efforts. Prior to Audubon, Yarnold served as Editor and Senior Vice President of the San Jose Mercury News and Executive Director of the Environmental Defense Action Fund.
David graduated from ALF Class XII and joined the ALF board in September 2018.
It is our network that makes us strong. If you are interested in board or committee service, please contact CEO Suzanne St. John-Crane: suzanne@alfsv.org | (408) 554-2005